Tomato soup generally refers to a soup made from tomatoes of different, but mostly red, tomatoes that are not necessarily of the same variety. The soup can be supplemented with carrots or other vegetables, depending on regional conditions.
Tomatoes are all-round health talents: their high-quality ingredients support the health of the entire body. In addition, they score with few calories and an extremely tasty taste - what more could you want?
Warmed tomatoes prevent cancer
One of the most important substances in tomatoes is lycopene, a carotenoid that neutralizes free radicals. Above all, it protects the skin from cell changes caused by UV radiation and its effects can inhibit some types of cancer.
But that's not all: Lycopene is also good for our heart because it inhibits the deposition of harmful substances in the veins and thus prevents cardiovascular diseases. However, it should be noted that lycopene can only be used optimally by our body if it has been warmed up. The combination with oils, for example olive oil, is also beneficial for the effect.
Power fruit tomato
Everyone knows that fruits and vegetables are particularly healthy because of their vitamins. The tomato not only has high amounts of vitamin C, but also numerous B vitamins, which promote concentration. The iron in the tomato provides energy, the folic acid protects against hardening of the arteries. In this way, the tomato also strengthens our entire immune system.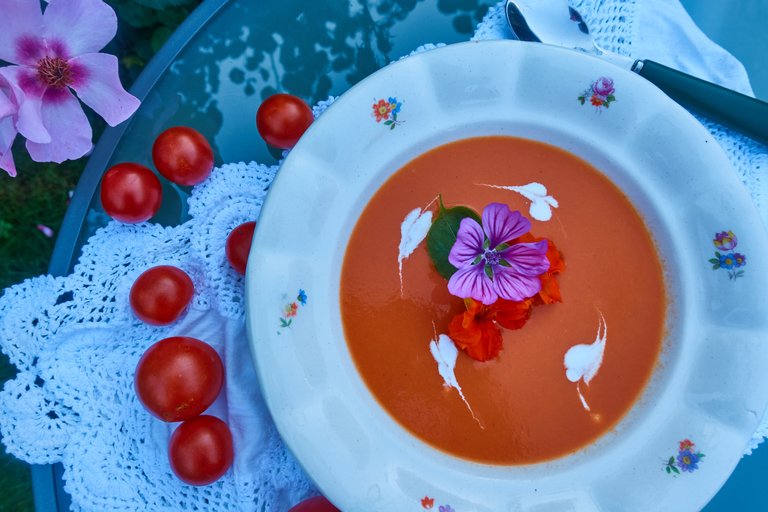 ingredients
approx. 1000 g fully ripe tomatoes, preferably different varieties
1 red pepper
1- 2 onions
4-6 cloves of garlic
a few sprigs of thyme
approx. 700 ml vegetable stock
3 tbsp olive oil
pinch of sugar
salt
pepper
1-2 pinches of chili powder
some dried oregano
a small handful of fresh basil leaves
some whipped cream for serving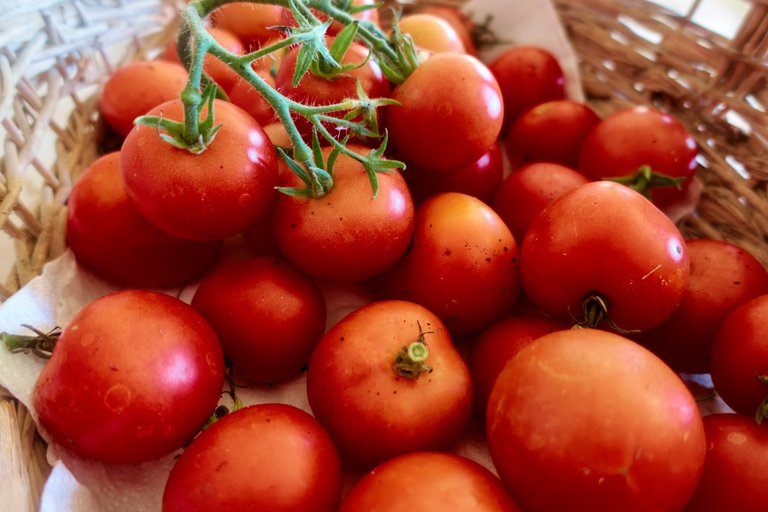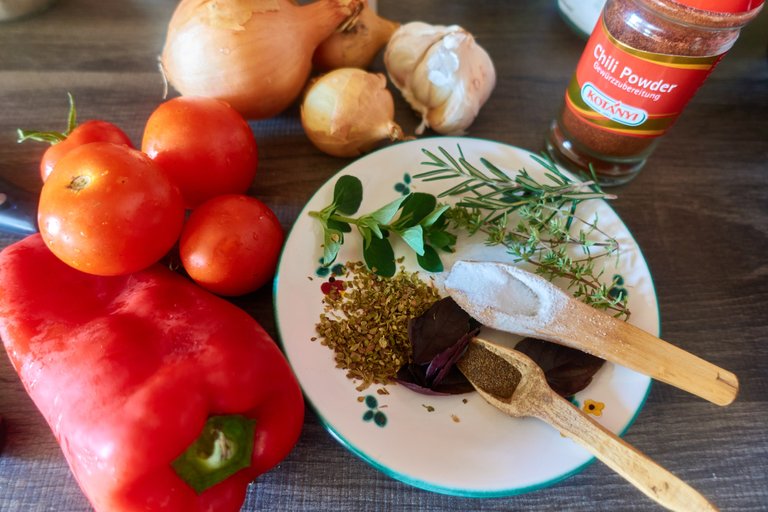 preparation
Halve the tomatoes and place with the cut surface up in an oiled baking dish.

Core the peppers and cut into pieces

Mash the unpeeled garlic cloves a little

Peel the onion and cut into wedges

Spread the bell pepper, onion, garlic and the thyme sprigs between the tomatoes.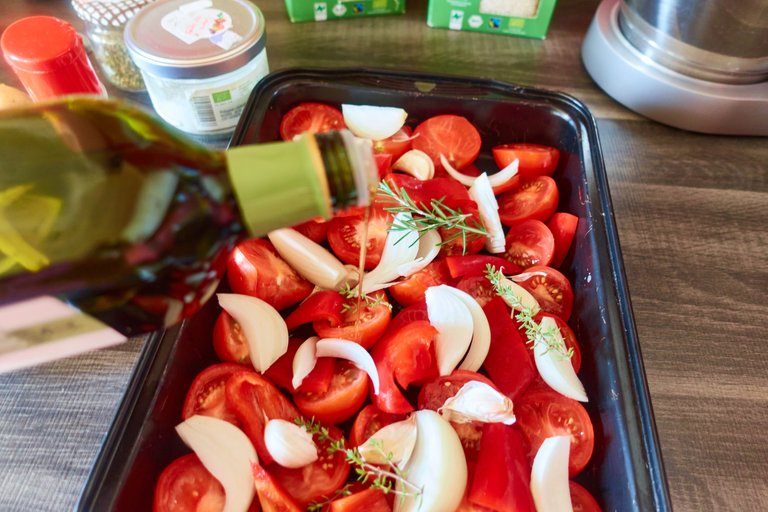 Pour the olive oil over it, season with salt and pepper and place in the oven at 200 ° C for about 1 hour

Then remove the thyme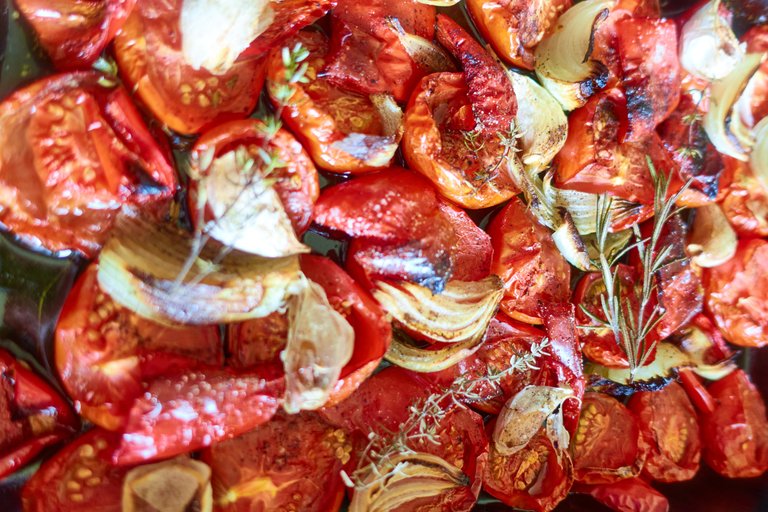 Press the garlic out of the shell and puree this with the rest in a blender together with the fresh basil.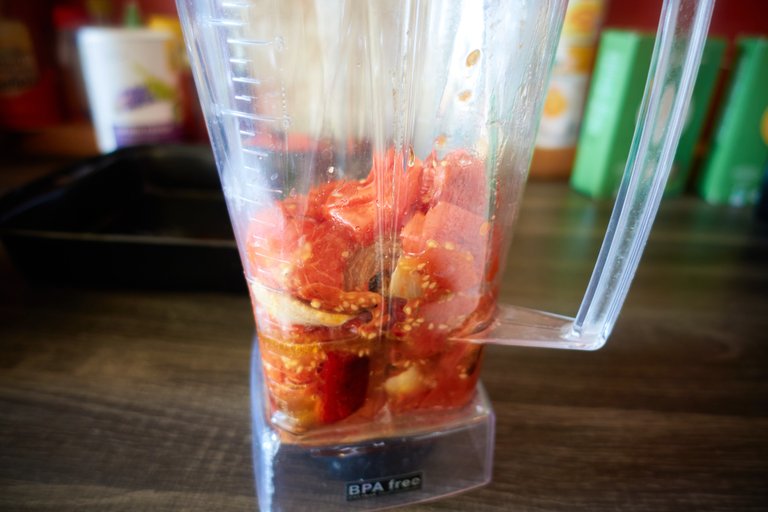 Put the pureed tomatoes with the vegetable broth in a saucepan, add the oregano, the chili powder and the sugar, stir everything well and simmer for about 10-15 minutes until the desired consistency is reached. Salt and pepper to taste, let simmer for a moment and then serve with cream.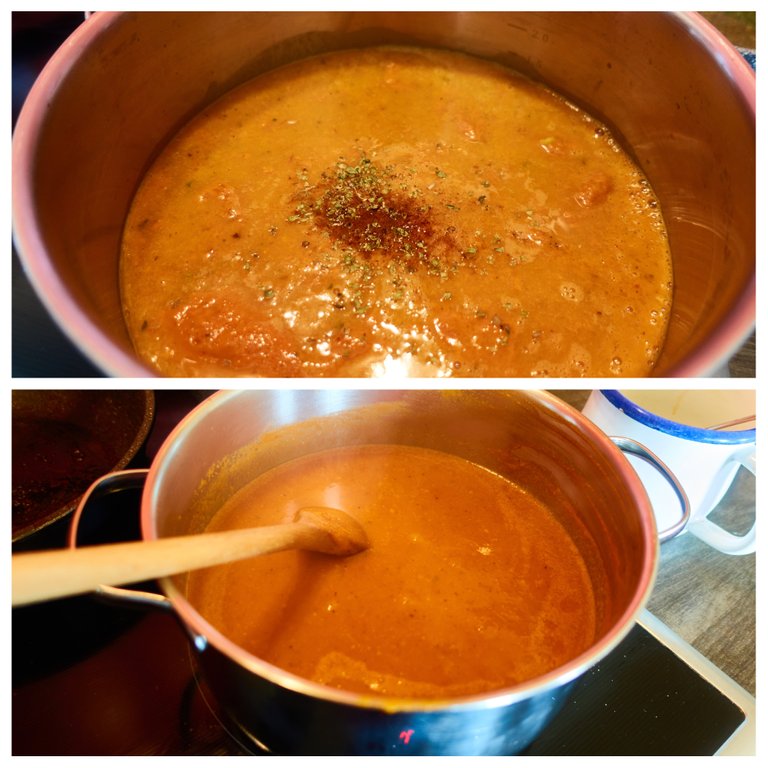 Enjoy your meal!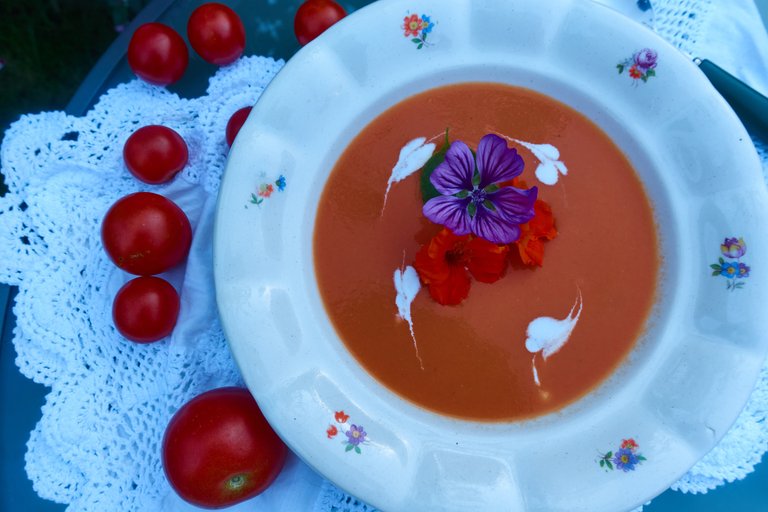 Please stay healthy!