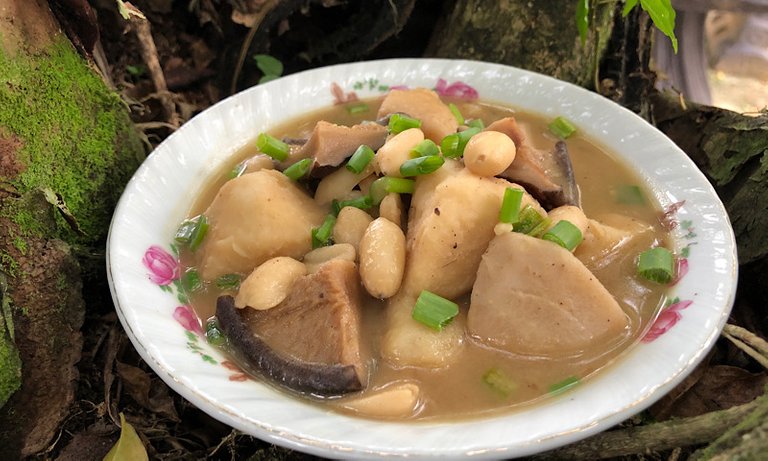 This is a #plantbased taro peanut soup recipe I made a few days ago, but today I would like to share it with all of you. Everyday I am so busy with my family and everything here in Suriname.
I want to make special food to post but I Suriname not have ingredients so much for cooking. I have only ideas to make easy foods and simple things. I hope you like it.

👩‍🍳 Taro & Peanut Soup (Ital) Recipe 🔪
វិធីធ្វើស្ងោត្រាវសណ្ដែកដី

Ingredients
1 taro maybe 300g
1/2 cup raw peanuts
3 dried mushrooms
1 green onion
3 cloves garlic
1/2 tsp salt
1/4 tsp black pepper
1 tsp brown sugar
1 tbsp soy sauce
1 cup hot water
1 1/2 cups water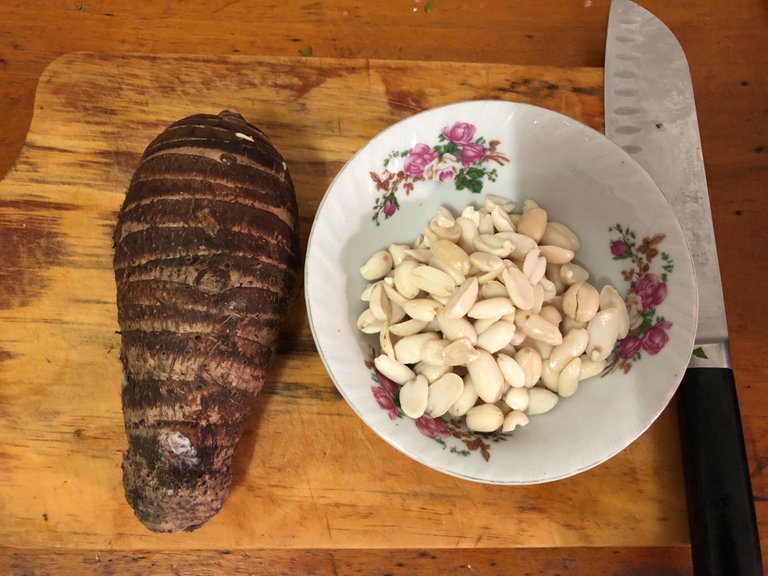 Soak peanuts 6 over hours. Soak mushrooms in the 1 cup hot water until soft and keep the water for making soup.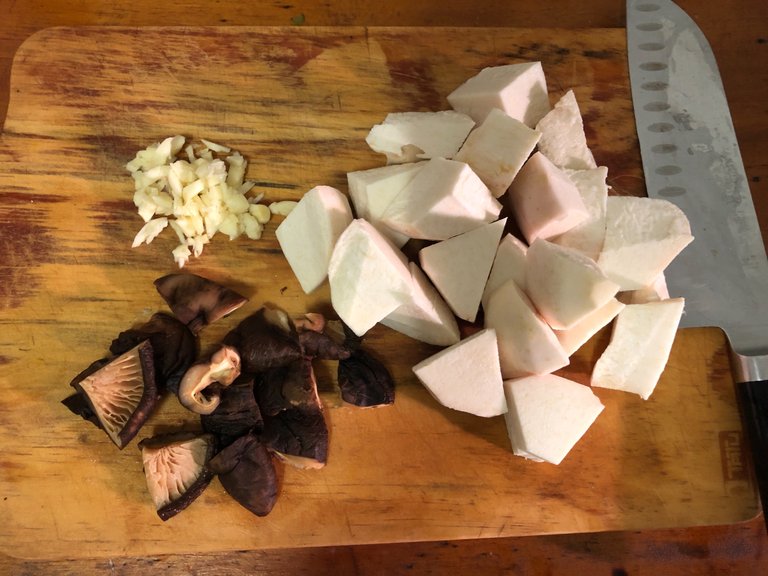 Peel taro and cut it, cut mushrooms and garlic.
Step 1

Heat oil, fry garlic until aromatic and put mushrooms, fry it a little.

Step 2

Then put taro fry it a little.

Step 3

Then put mushroom water and water, boil and add salt, sugar, soy sauce and black pepper, stir it and put peanuts.

Step 4

Boil it until peanuts soft then put green onion and taste it's ready.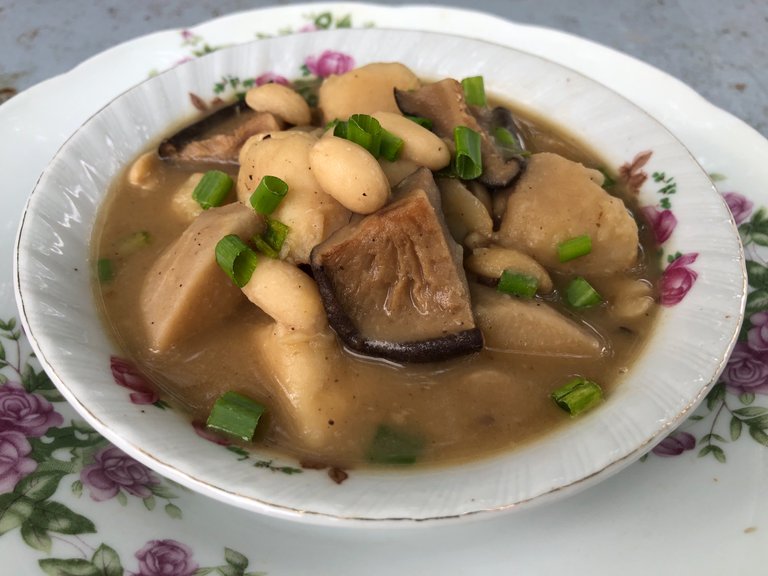 Have a wonderful day to everybody and our family too. 😊😍💕

🙏 THANKS FOR READING 🙏
If you enjoyed this post, please upvote and reblog.